The Minister of Tourism Visited the City of Tiberias
The city of Tiberias was affected by the economic situation and the tourism industry was severely damaged by the COVID-19 epidemic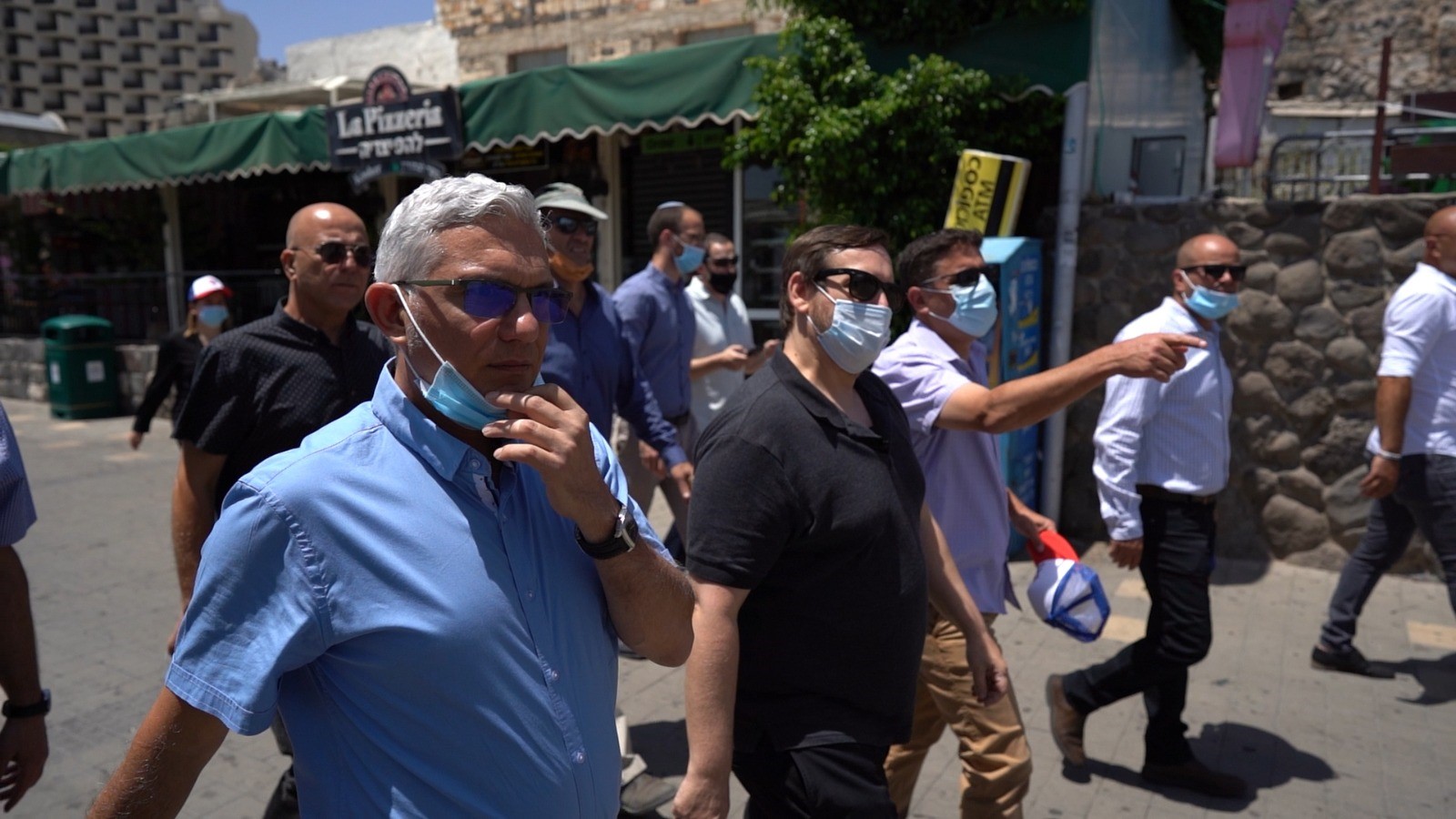 Tourism Minister, Asaf Zamir, has visited on Tuesday the city of Tiberias, together with the Director of the Ministry of Tourism – Amir Halevy, the Director General of the Interior Ministry – Mordechai Cohen and the Chairman of the Supervisory Committee of Tiberias – Shimon (Moni) Maatouk, in the shadow of the economic situation that the city and the tourism industry suffered from the COVID-19 epidemic.
The visit began at the tourist facilities in Tiberias, continued to Yigal Alon Promenade and from there the Minister went on a cruise along the shores of the Sea of Galilee and received an overview of the hotels and attractions in the city.
In a meeting with the Minister, hoteliers and small business owners from the tourism sector in Tiberias presented the Minister with the difficult state of tourism in Tiberias and presented possible solutions.
The Minister of Tourism said that unfortunately the tourism industry would be the last sector in the economy to return to activity, and until the sky opens, the ministry will focus on encouraging domestic tourism and Tiberias is a definite target.
At the same time, the Ministry will be leading infrastructure investment solutions to change realities and improve the tourism product and tourism experience in the city.
According to the minister, progress will be on two parallel routes: one, the exit route from the crisis and what must be done to restore the tourism industry in Tiberias, and the other, the vision and dreams of the city. The minister noted that he is committed to working very hard for the tourism industry to return to full and rapid activity, and that he is aware of both short-term and long-term problems and challenges. The minister acknowledged the cooperation between the various ministries and tourism professionals in the city of Tiberias.