The Ministry of Tourism Initiated a Multi-Religious Event at the Western Wall
Representatives of Christian, Baha'is, Hinduism and Jews denominations and organizations from Spain and Israel prayed for the eradication of the Corona virus and placed their wishes between the stones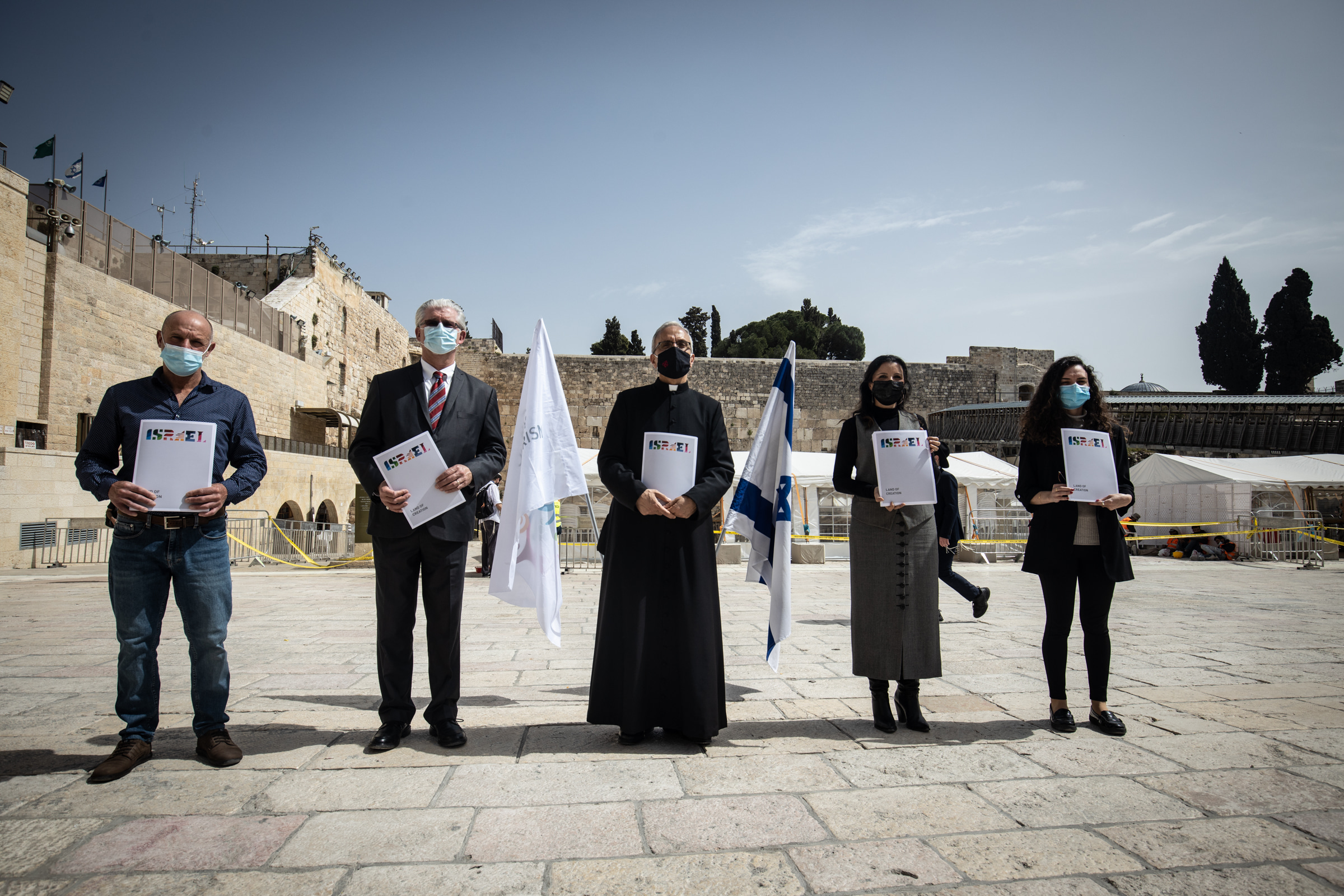 At the initiative of the Office of the Ministry of Tourism in Spain, an interfaith event was held at the Western Wall this weekend, led by Christian, Baha'i, Hinduism and Jewish clerics from Spain and Israel. As part of the event, the representatives offered prayers to end the COVID-19 epidemic, to heal the world's inhabitants, and to restore order to life.
The initiative began in Spain, where believers in the various religions conveyed prayers for the Western Wall to their representatives in Israel. As part of the event, all the representatives gathered in the upper plaza of the Western Wall and met with members of the Western Wall Rabbi's Bureau for joint photography. The delegates then entered the main plaza and offered prayers for the health of the inhabitants of the world. At the end of the prayers, the representatives of the religions placed requests among the stones of the Western Wall that were sent to them from abroad.
The event is part of the activities of the Spanish Bureau for the Preservation of Israel in consciousness, in preparation for the return of tourism to Israel. The activity is carried out in front of the wholesalers and local travel agents, and the bureau is working to strengthen ties with the airlines, and to publish articles on tourism to Israel.