The Ministry of Tourism is Re-initiating Guided Tours
Allocates up to 10 million ILS for free tours by authorized tour guides in nature reserves, national parks and cities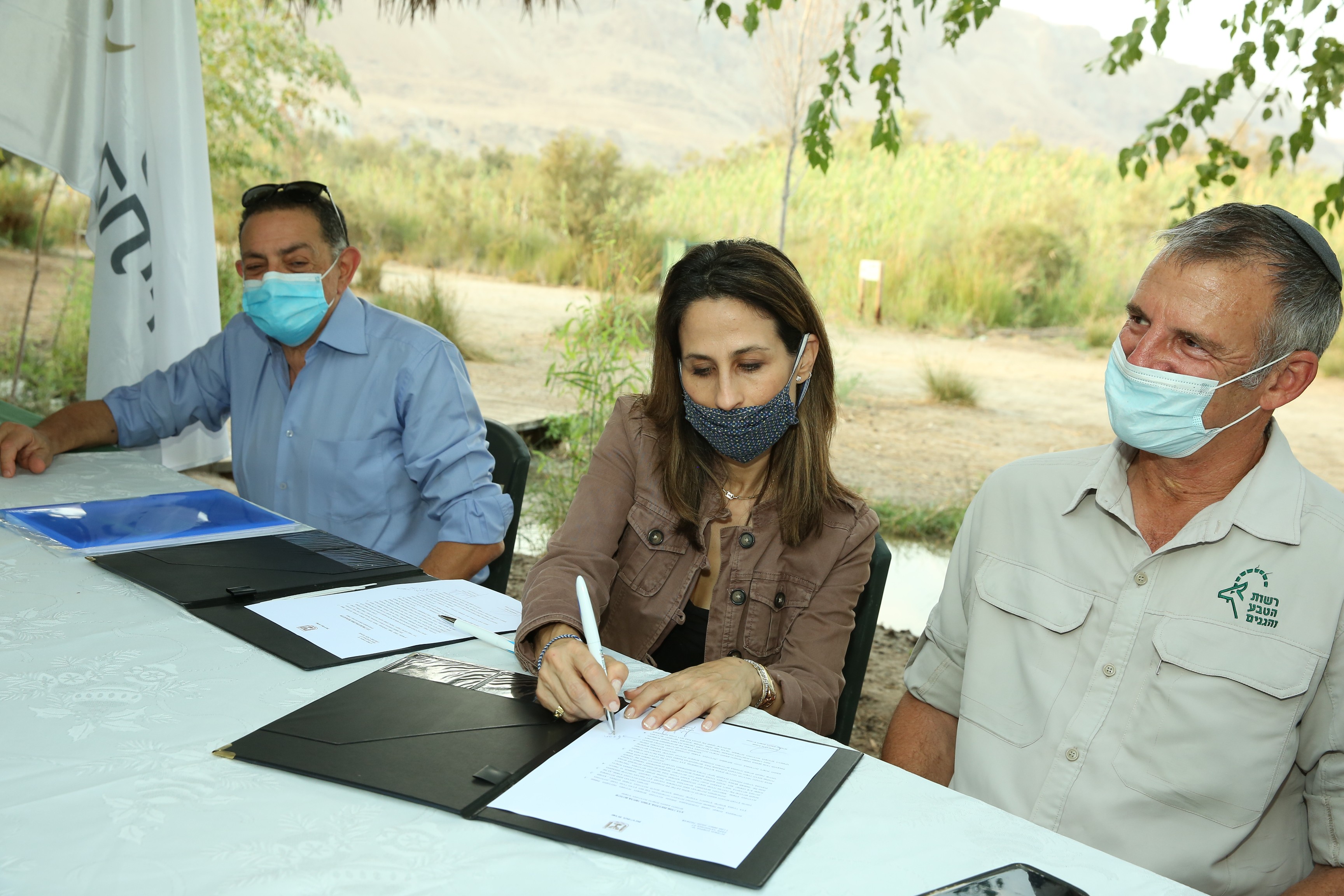 The Ministry of Tourism is once again initiating and budgeting a series of guided tours for the general public, free of charge, through the Nature and Parks Authority and in cooperation with the guides, in order to enable participants to consume additional services in the tour area independently.
For this purpose, the Ministry of Tourism allocates up to 10 million ILS to the Authority, for the purpose of financing and allocating instructional services. Participants in the tour will reach the starting point on their own, without public transportation. In the continuation phase and when possible, groups will also receive additional bus funding. All tours will be guided by qualified guides as required by law. The layout of the tours will be expanded and additional tourism services will be integrated, in order to assist as many people as possible in the field of tourism.
At the same time, the guides received permission to return to instruct the public, for a fee. This is subject to the purple character guidelines, in groups of up to 20 people in an open space and up to 10 people in a closed space (including the guide).
The COVID-19 that has led to closures and the prevention of inbound tourism has hit the tourism industry hard, and especially the guides. The range of reliefs and benefits achieved following the effort of the staff of the Tourism Experience Administration at the Ministry of Tourism, headed by Pini Shani, help them reduce the serious difficulties they are experiencing during this period. Back to paid training; Recruitment for teaching in schools in collaboration with the Ministry of Education; Entitlement to unemployment benefits for self-employed tutors and tax benefits for holders of cluster vehicles.
Tourism Minister, Orit Farkash-Hacohen: "We launched tours for the general public – for free. The quality public of the guides was severely affected by the COVID-19 and the closure of incoming tourism to Israel as a result. Ever since I took office, I have been thinking of ways to help them. I am pleased to announce the launch of cooperation with nature reserves and local authorities that, on the one hand, will initiate free tours for the general public and thus also facilitate, even if partially, the public of guides in Israel".