The Ministry of Tourism Returns to Host Journalists from Abroad
To the first pride event in the world after the outbreak of the COVID-19 plague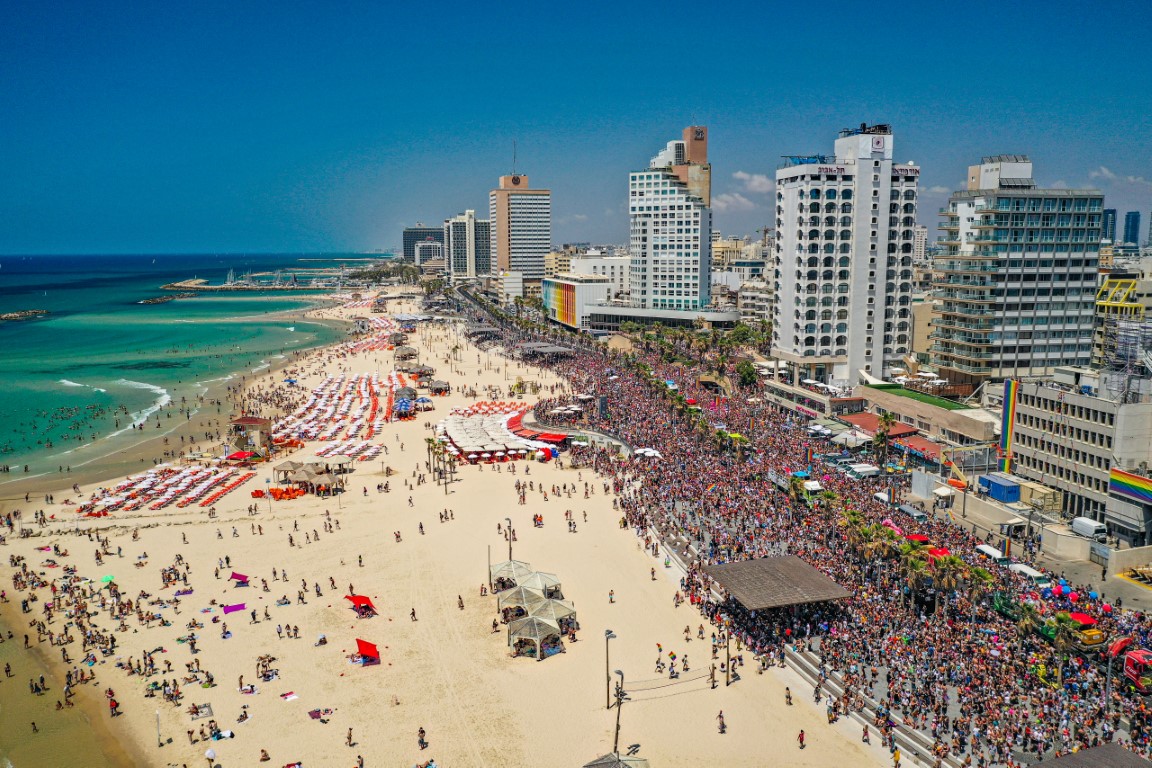 For the first time in 15 months, four journalists from Europe landed in Israel this week, in order to cover the Pride events in Tel Aviv.
After a short reception by representatives of the Ministry of Tourism at the airport, the guests arrived at their hotel in Tel Aviv, where they will stay until the results of the serological examination, in accordance with the entry requirements required of tourists arriving in Israel. The delegation includes reporters and editors from Italy, the Netherlands, Germany and Austria, some of whom specialize in covering the proud community and some in covering tourism and lifestyle.
The journalists begin their visit to Israel with a guided tour focusing on "Pink Milestones" – important places and landmarks in the history of the LGBTQ community in Tel Aviv. The meeting will be attended by representatives from the Ministry of Tourism and the Tel Aviv Municipality. On Friday, June 25, the reporters will participate in the traditional Pride Parade in Tel Aviv, which takes place after a year of hiatus following the Corona. The Pride Parade is one of the first multi-participant events to take place in Israel after the outbreak of the plague. The Ministry of Tourism markets it worldwide, as a center of attraction for LGBT tourists thanks to the strength of the community in Israel and as part of Israel's return to a pre-epidemic life routine.
After the Pride events, tourists will visit tourist attractions in Jerusalem, including the Western Wall, the Christian and Jewish Quarter in the Old City, and Ein Kerem. The journalists will spend their last day in Israel with a special tour of the Neve Tzedek area, the Jaffa port and a graffiti and street art tour of the Florentine neighborhood.