The Ministry of Tourism will Hold Webinars at the IMTM
Towards the return of tourists to Israel, and starting today, the Ministry of Tourism will hold a series of online seminars at the International Mediterranean Tourism Market Fair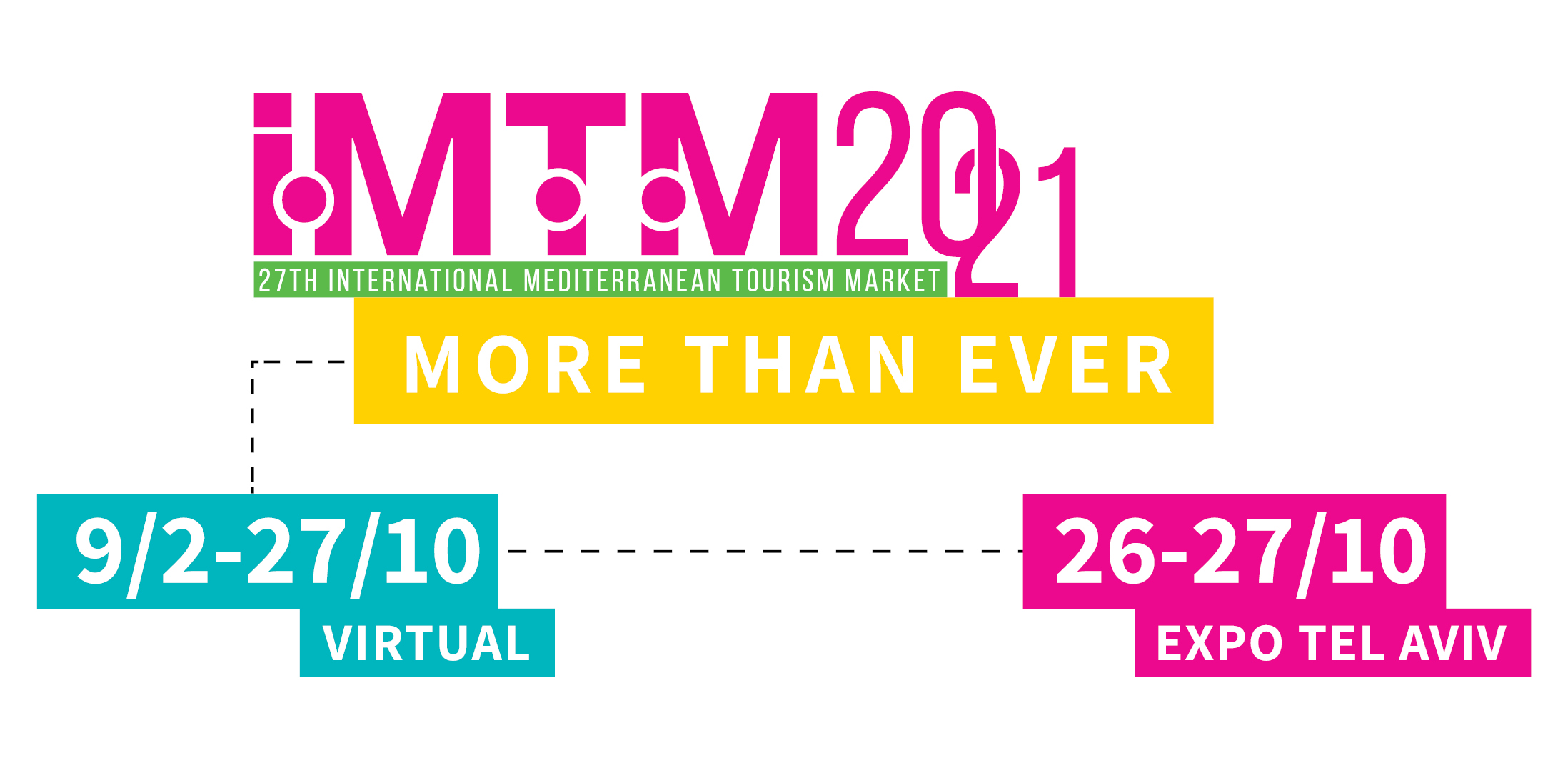 The Ministry of Tourism will launch a series of webinars, as part of the IMTM Tourism Fair, which opened in March this year, and will be presented virtually in its first part. The online lectures will take place from April 26th, 2021 and are intended for the tourism industry in Israel and around the world. The lectures will deal with a wide range of topics from the world of infrastructure, branding, strategic development and more, and all against the background of the efforts to return tourists to Israel.
The webinar that will open the series of lectures will take place will deal with the tourism industry's preparations for recovery from the COVID-19 crisis. The webinar is intended for a Hebrew-speaking Israeli audience. The event will present the results of strategic research, conducted for the Ministry of Tourism, as well as strategies for an informed exit from the crisis. The webinar will be led by Dr. Yaron Argaz – Director of Research and Strategy at the Ministry of Tourism, Idan Orman – Head of the Public Sector at Deloitte Israel, and Lina Hadad – Director of Sustainable Tourism and Informatics at the Ministry of Tourism. On the subject of trends in the consumption habits of the tourist in the post-COVID-19 era, the webinar will be delivered in English to the general public and representatives from the industry.
The webinars will be spread over a period of two months and will deal with a variety of issues relevant to the tourism industry recovering from the crisis. The lectures will be delivered in Hebrew or English and will be broadcast as part of the IMTM Fair's online platform.
This year, the Ministry of Tourism will invest approximately 170,000 ILS in the IMTM fair in the planning, development and marketing of the Israeli tourism product. The Ministry of Tourism's virtual pavilion will feature investments in public infrastructure and entrepreneurial support, brand development, overseas marketing, professional training, domestic tourism, research and statistics and the ministry's preparation for the Corona period, designed to preserve Israel in the minds of potential tourists abroad, as well as preserve infrastructure and human power of the industry.
Link to webinars:
https://reg.eventact.com/login?c=iDA&Event=ieYEAAA&returnurl=%2Fwelcome%3FForm%3Di23o%26c%3DiDA%26Event%3DieYEAAA%26lang%3Den&lang=en&or=https%3A%2F%2Fwww.imtm-telaviv.com%2F&utm_source=NL&utm_medium=SMOOVE&utm_campaign=WEBINAR_Tourism_ministry