Travel Pulse: There is much adventure in Israel
Israel is one small section of land with an enormous amount packed into it.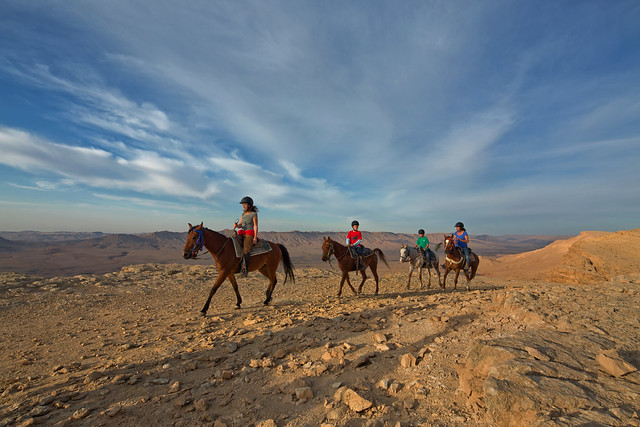 Online travel magazine Travel Pulse once again highlighted Israel as a fantastic tourism destination.
"Both old and new, Israel was founded as the Jewish homeland in 1948 on a part of [British-Mandate] Palestine that was historically the Kingdom of Israel, the fabled Promised Land. It's the home of many of the holiest sites of all three monotheistic religions: Judaism, Christianity and Islam, and while much attention is paid to how much rivalry there is among the respective religious groups, what is more amazing is how much the people of different religions do in fact coexist peacefully and share the Holy Land day by day.
You can see where the Roman emperor Hadrian leveled the city of Jerusalem in 72 A.D. after a Jewish revolt and combined its provinces of Judea and Philistia (of the Biblical Philistines) and called the combined area Provincia Philistia, which later evolved into the name Palestine. The archeologically minded can go farther back, to sites of Neolithic life in Jerusalem and elsewhere in Israel.
The big question in tourists' minds about Israel, in a region famous for conflict, is about security. In fact, there are few places in Israel that are dangerous for American tourists to go today… One area that tourists must avoid is the Gaza Strip, which is still embroiled in conflict. But Gaza is far off the track for most tourists.
For many, Israel is known primarily its religious sites for Jews, Christians and Muslims. No place has a greater density of religiously significant sites than Israel. It is the land of the Bible, the Promised Land of Moses and the countryside where Jesus lived and died. It is also sacred ground for the Muslim faith. The whole of Israel is only about the size of New Jersey, so it's possible to drive from one end to the other easily within a day. Traveling in Israel is a constant encounter with places whose names are well known to nearly every American school child, such as Bethlehem, Galilee, Jerusalem and the Garden of Gethsemane.
But that's only the beginning of what's available to the tourist in Israel. Israel was once part of Rome, and the empire left impressive architectural relics. The city of Caesarea is one of the better preserved Roman ruins in the world. Jerusalem, built on a cluster of seven lush hills, has layers upon layers of history from its various periods when it was dominated by Romans, by Turks, by British, as well as Jews and Arabs. Walking its streets can be as much of a history lesson as going into its amazing museums. The city of Tel Aviv is a high-energy and cosmopolitan metropolis with an energy level familiar to New Yorkers. You can explore restaurants, theater, concerts, museums, and shopping as well as delicious Mediterranean beaches.
There is much adventure to be had in Israel, including sailing, whitewater rafting, hiking, biking, trekking, spa and wellness, "voluntourism," archeological tours, photography tours, birdwatching, snorkeling, golfing, wildlife viewing, skiing, bungee jumping and diving. Then there is the Dead Sea for a float in medicinal waters or the Red Sea in Eilat for a swim in the ocean. Israel is one small section of land with an enormous amount packed into it."