UAE & Israel Agree to Increase Passenger Flights
The addition of flights will allow Emirates airline to operate an additional daily flight from Tel Aviv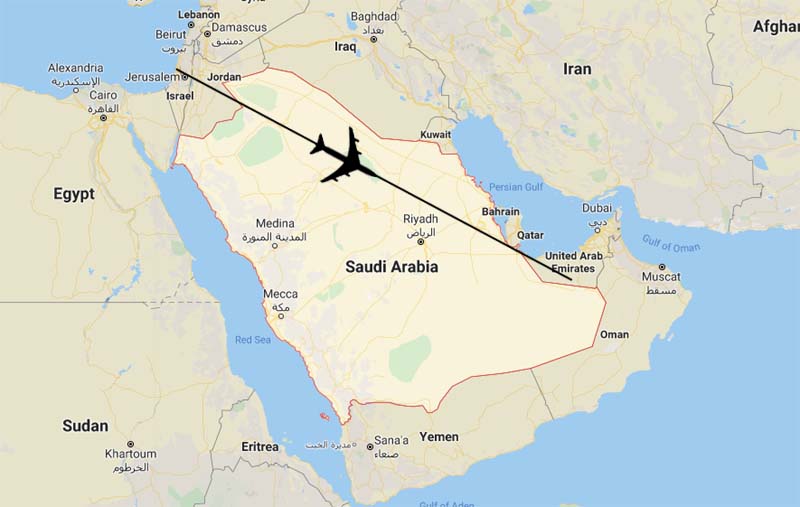 Flights between the UAE and Israel have agreed to increase the number of flights to meet the high demand for passenger traffic between the two countries, officials said.
"To further strengthen people-to-people ties between Israel and the UAE, we now have increased the number of daily flights to better connect our people and economies", said Mohamed Al Khaja, the UAE's ambassador to Israel.
Given the high demand for flights to Dubai, Brigadier General Miri Regev, Minister of Transportation and Road Safety of Israel, has approved the addition of seven regular weekly flights between Israel and Dubai for the upcoming summer season, bringing the weekly number of flights to Dubai to 49, second only to flights to Istanbul.
The addition of flights will allow Emirates airline to operate an additional daily flight from Tel Aviv. Currently, the UAE carriers flydubai and Etihad Airways also operate direct flights to Israel.
"These additional flights will strengthen the ties between the two countries. Since I inaugurated the first flights to the UAE within the framework of the Abraham Accord, the activity has increased every month. In light of this, I decided to approve the addition of seven weekly flights", said Regev.
"This decision has been taken in view of the high demand for flights to Dubai, which have become a favorite destination for Israeli traveler since the signing of the Abraham Accords in September 2020. The cities of the emirates are popular vacation destinations for the Israeli audience", the Ministry of Transportation and Road Safety said.