Yoel Razvozov: "The Ministry of Tourism is preparing for the opening of the skies"
Israel's Tourism Minister in a special interview to ITN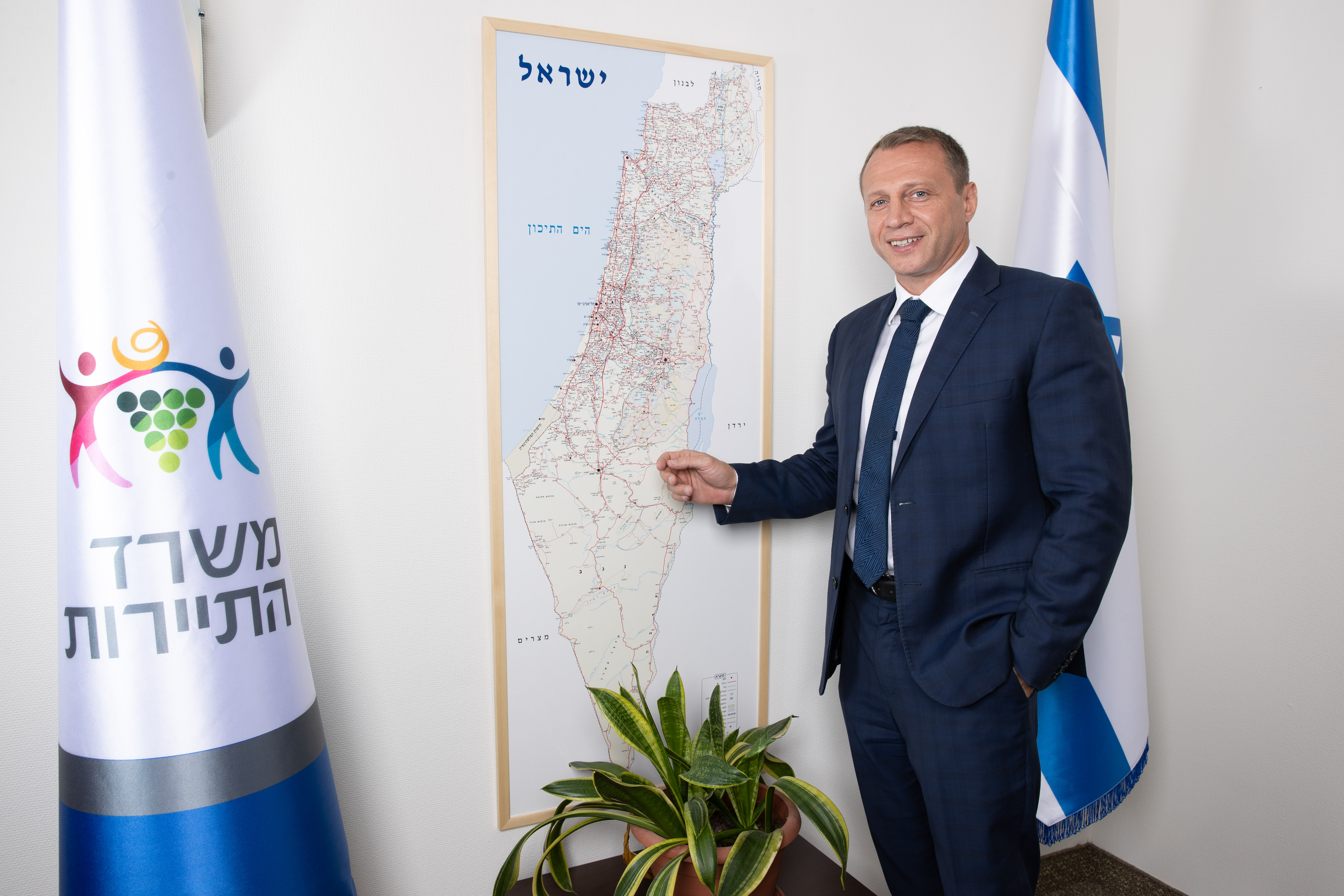 "My vision is to rehabilitate the tourism industry and lead it forward – to make Israel a coveted tourist destination all over the world", says Israel's Tourism Minister, YOEL RAZVOZOV, in a special interview to ITN.
"Israel's sky will open to individual vaccinated tourists starting November 1st, 2021. For me, this is not the end of the struggle; it is just the opening shot to return the livelihood to the tourism industry in Israel".
"During the COVID-19 crisis, we devoted the Ministry's activities to the development of new tourist products, such as the Israel Bicycle Trail, the Negev brand, and we invested a great deal of effort in preserving and developing "recognized" tourist attractions".
"We have put in action a detailed work plan to promote tourism from the Emirates. The plan includes seminars and webinars for tourist operators and wholesalers.".
All of this and much more. The full story with Israel's Minister Tourism will be published on next week's ITN magazine special edition for WTM. Stay Tuned.