14,000-year-old skeleton of an infant at Israel Museum new exhibition
This 14,000-year-old skeleton of an infant, wearing a strand – or belt – of dentalium shells arrived at the Israel lately.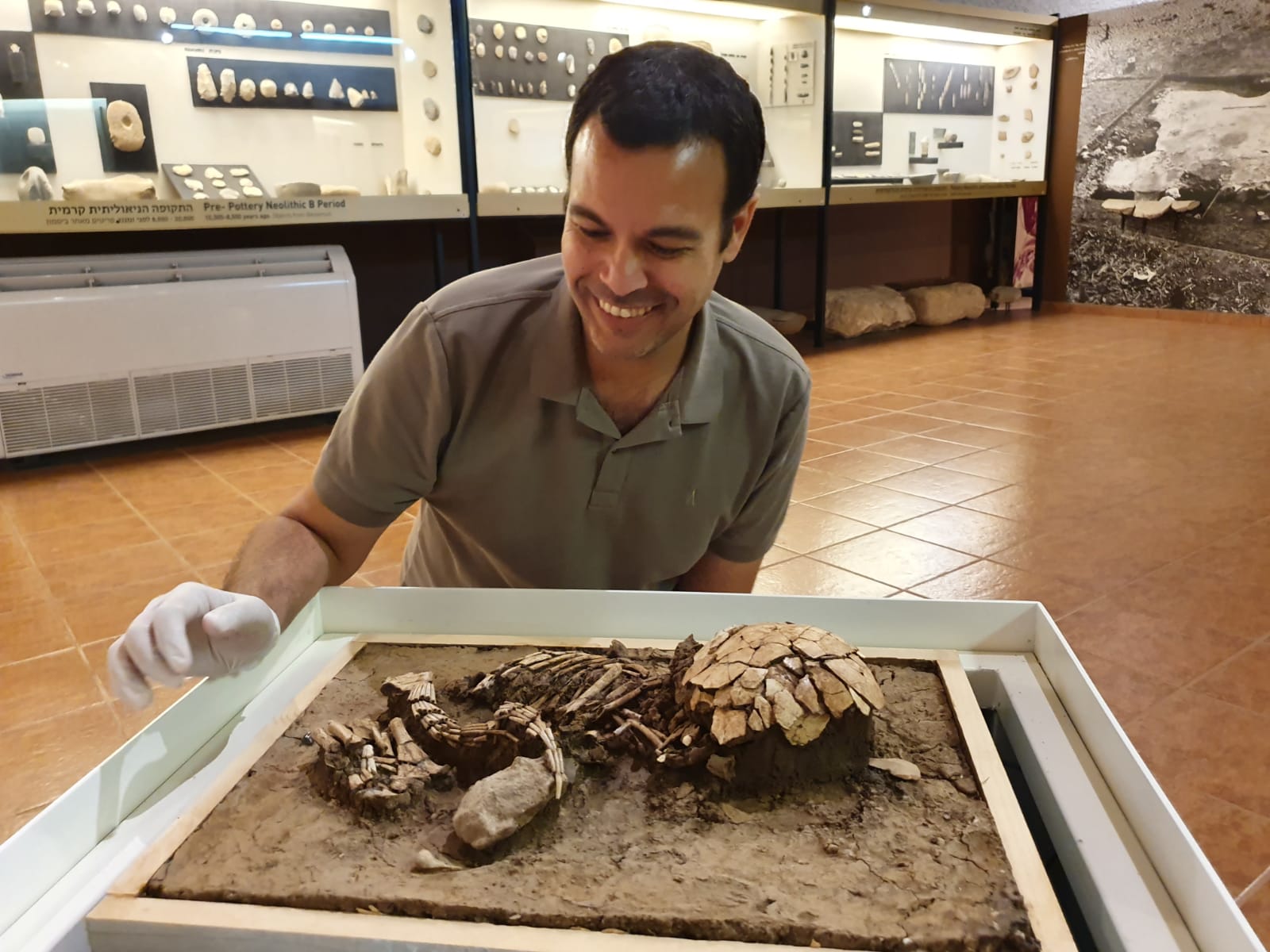 Bringing it to Jerusalem was no simple matter, and indeed this is the only time the skeleton has traveled from the museum in the Upper Galilee that has housed it for more than 50 years, not long after its discovery at the Natufian site Eynan ('Ain Mallaha).
As part of this time-consuming process, our Curator of Prehistoric Cultures, Ahiad Ovadia, and a specially equipped team of conservators drove up north and carefully wrapped the skeleton to ensure its safe arrival at the Israel Museum.
This week we will be opening a new exhibition entitled 𝘈𝘥𝘰𝘳𝘯𝘮𝘦𝘯𝘵: 𝘑𝘦𝘸𝘦𝘭𝘳𝘺 𝘢𝘯𝘥 𝘉𝘰𝘥𝘺 𝘋𝘦𝘤𝘰𝘳𝘢𝘵𝘪𝘰𝘯 𝘪𝘯 𝘗𝘳𝘦𝘩𝘪𝘴𝘵𝘰𝘳𝘪𝘤 𝘛𝘪𝘮𝘦𝘴 – a first-ever show exploring this subject.
The importance of jewelry and other ornaments in these ancient periods can be seen in their use as burial goods that accompanied the deceased after death. And the exhibition dedicates a special chapter to burial, in which our guest from the Galilee will be introduced to a broad public.
It is believed that the strand of shells was a kind of parting gift or personal gesture from the infant's grief-stricken parents.
Photos: Irit Lev Beyth