17 Israeli companies are exhibiting at the Israeli pavilion at the Dubai Tourism Fair
The Ministry of Tourism recently hired the services of the marketing company VFS in Dubai to help open up the market and increase the demand for tourism to Israel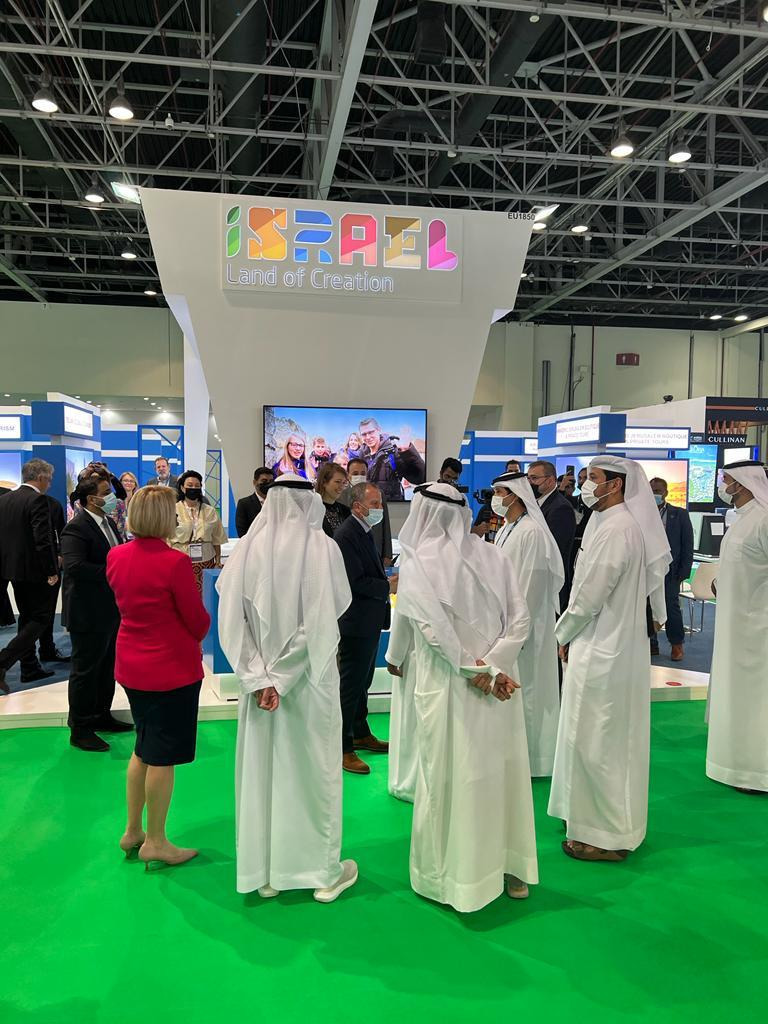 Today, an international press conference and a grand opening of the Israeli pavilion was held at the largest international tourism fair in the Emirates – ATM. In light of the great demand from Israeli tourism bodies, including tourism associations, hotels and agents, the Ministry of Tourism has set up a pavilion the size of hundreds of square meters.
At the fair, meetings are held with senior officials in the tourism industry of the United Arab Emirates, and especially with wholesalers and agents from the largest and best-known, in order to expose them to Israel as an attractive tourist destination for local residents.
This year the fair focuses on the aviation industry. According to data from research firm Mordor Intelligence, the Middle East aviation industry is expected to expand at an annual growth rate of more than 6% during the years 2022-27.
The research company notes that in parallel with the gradual recovery in international passenger traffic, the aviation sectors of the Middle East have shown relative resilience during the corona period and are now continuing to show signs of growth.
The fair, which lasts for 4 days (9-12.5), presents countries from around the world, including: Bulgaria, Poland, the United Arab Emirates, Bahrain, Amman, Jordan, Saudi Arabia, Belarus, Slovenia, Croatia, Montenegro, Egypt, Azerbaijan, Turkey, Cyprus, Italy, Georgia, Morocco, Indonesia, Thailand, Korea, Africa, Malaysia, Maldives and India.
The Ministry of Tourism recently hired the services of the international marketing company Global VFS in Dubai to help open up the market and increase the demand for tourism to Israel.
The fair and the opening ceremony take place against the background of the Abraham agreements, which were signed in 2020 and which led to historic collaborations between Israel and the United Arab Emirates, Bahrain and Morocco. The economic collaborations created as a result of the agreements lead to business opportunities for both parties and lead to an increase in foreign investment in Israel and an increase in tourism traffic.