A New Archeological Museum at the City of Lod
The "Shelby White and Leon Levy Mosaic Archaeological Center Lod" was launched in the city of Lod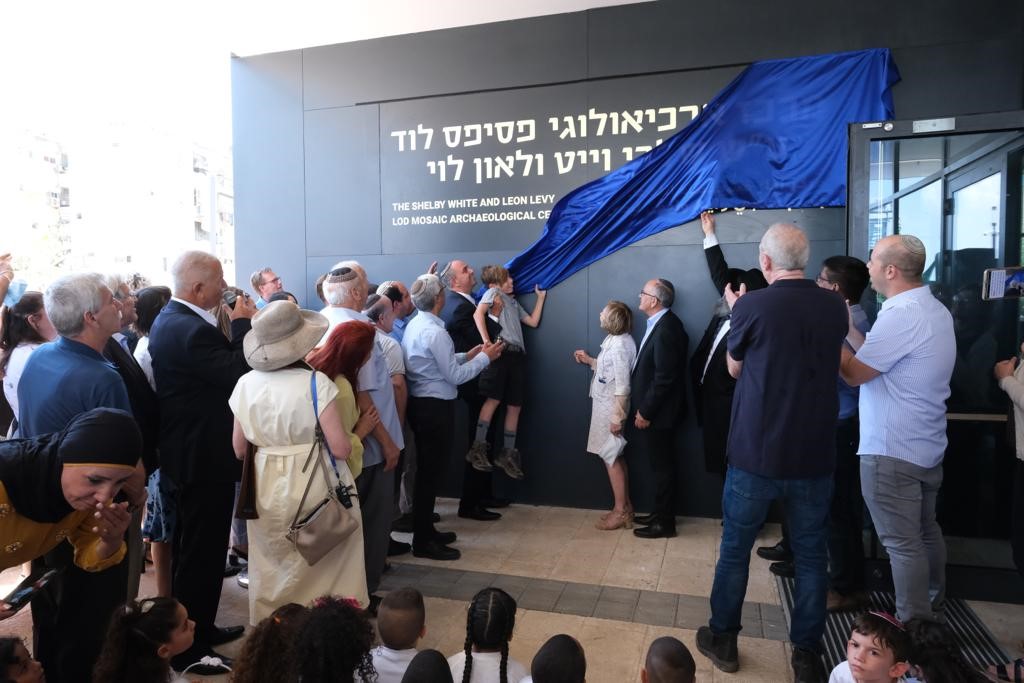 The Visitor Center presents to the public a magnificent 1700 years old mosaic, one of the most beautiful that has been unveiled, on a global scale.
The opening ceremony took place today, Monday, June 27, in the presence of the donor, Ms. Shelby White, the Mayor of Lod – Yair Revivo, the Director of the Israel Antiquities Authority – Eli Eskosido and many dignitaries.
After years of 'tour' in the most important museums in the world, including the Metropolitan in New York, the Louvre in Paris, the Alts Museum in Berlin, the Hermitage in St. Petersburg and more, the magnificent Lod Mosaic – one of the most beautiful discoveries in Israel and around the world, which was part of the floor of a villa from the end of the 3rd century – beginning of the 4th CE, returned to Lod, and will be presented to the general public starting this summer.