Senior Appointments at the Israeli Ministry of Tourism
A number of new appointments and positions in the Ministry of Tourism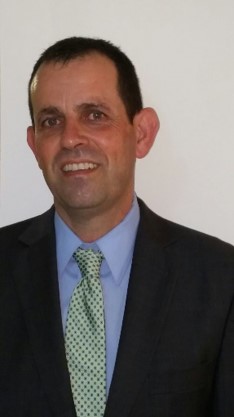 Pini Shani, Senior Director and Head of Marketing – Shani has extensive experience in developing and implementing marketing strategy and public relations management. Shani has held various positions in the firm, including: senior executive of tourism experience, and head of a senior foreign division, professional advisor to the firm's CEO and more.
Amir Medina, Senior Director, Infrastructure Planning and Development – Medina has extensive experience in managing public systems. He comes to the Ministry of Tourism after performing a number of diverse roles in the Ministry of Economy and Industry, including: director of a senior daycare department, head of the Southern District and more.
Adam Arbel, Senior Director of Policy and Strategy Planning – He comes to the Ministry of Tourism from a variety of management positions: Director of Urban Renewal, Adviser to the Director General of the Ministry of Construction and Housing, and before that, served as Director of Economic Development at the Central District Commissioner of the Interior Ministry.
Lior Ashkenazi, Senior Director of Digital Technologies and Information – Lior has extensive experience in managing computer technologies. He comes to the Ministry of Tourism from the position of senior director of the Information Technology and Cyber Division in the Ministry of Religious Affairs and the Chief Rabbinate of Israel. Previously, he served as head of the ANA Division in the Prime Minister's Office.
Danny Shachar, Director General of the Ministry of Tourism: "The line of appointments was made following a strategic work process that the ministry does, in accordance with the policy and guidance of Minister Yoel Razvozov, in order to adapt the ministry's activities to the changing tourism world and lead Israel to economic prosperity. I welcome those entering the Ministry of Tourism family and I am sure they will integrate and lead the industry in their field. Their success is the success of the ministry, industry and the public in Israel".