Technology will Solve the Shortage in Tourism and Aviation Employees
A website that will group and offer the public a choice between a variety of jobs from the fields of tourism, will be published and marketed by the Ministry of Tourism and the Ministry of Transportation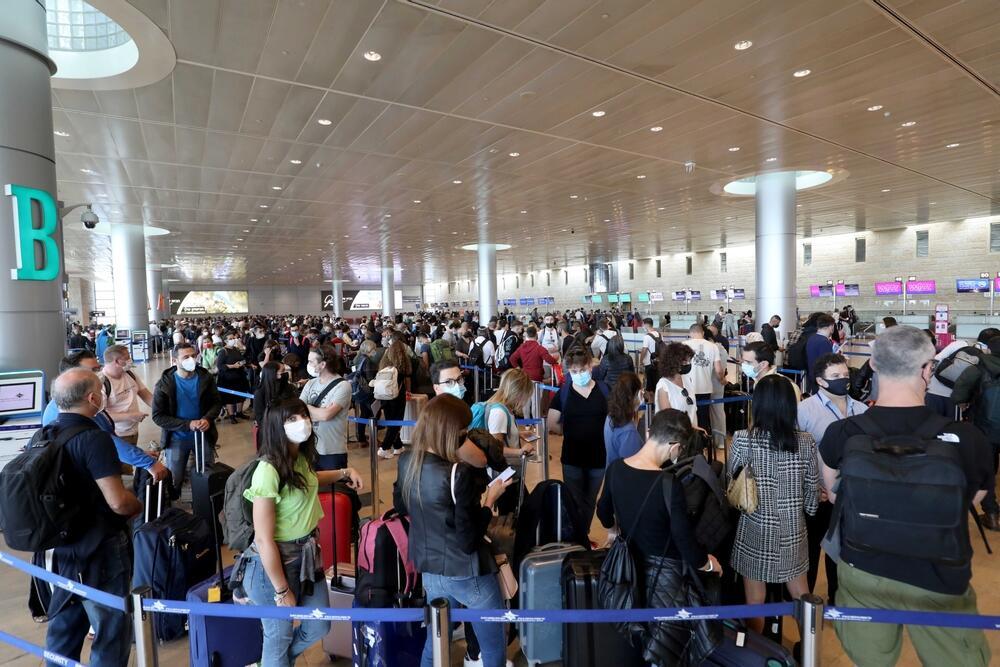 The Ministries of Tourism and Transportation go out of their way to deal with the congestion and shortage of workers in tourism and aviation and set up a dedicated website with job offers for the industry.
The offices call on companies and business owners from the tourism, aviation, transportation, border controllers and other areas relevant to the tourism industry to advertise vacancies on the site to be established. The advertisement will include a description of the job, in which area in the country it is offered, and a reference to the employer's website for more details.
The establishment of the employment site will be accompanied by a marketing campaign, which will encourage the public to examine job offers and join an industry that has huge growth potential, especially at this time.
The return of tourists to Israel, and the large congestion at Ben Gurion Airport, due to a severe shortage of workers, are causing damage to the quality of service and even rising prices. The Ministry of Tourism conducted a survey among hotels in Israel. In addition, the office received inquiries from companies dealing with tourism on the issue, which are also begging for employees.
Minister of Tourism Yoel Razvozov: "The queues at Ben Gurion Airport, the service that is damaged in hotels and many other problems caused by the shortage of workers, require creative solutions from us. Therefore, together with my friend, the Minister of Transportation, Merav Michaeli, we are embarking on a process that will connect the public to vacancies in tourism-related industries, such as aviation and border control".
The URL will be published soon.