Tel Aviv Pride is back and the city is as proud as ever
With the annual parade, events, parties, tours and so much more, Tel Aviv is ready to welcome back its LGTBQIA+ tourists. We dare you to keep a straight face!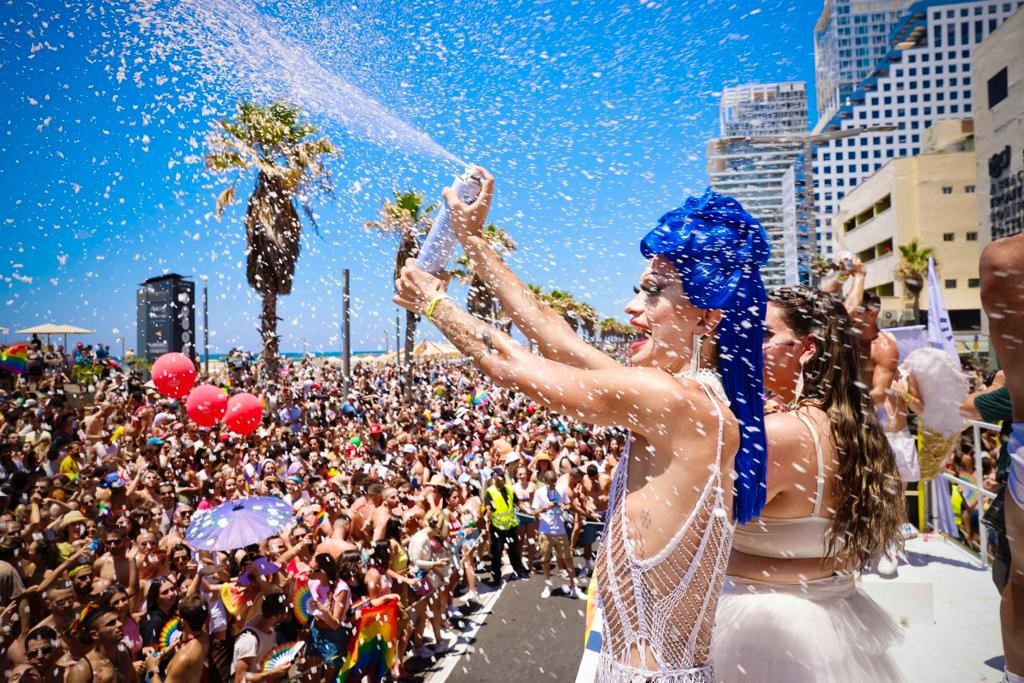 With tens of thousands of tourists, celebrities, journalists and influencers expected to fly in to celebrate, the famed Tel Aviv pride month is back in full swing. The annual parade will be taking place on Friday the 10th of June with more floats than ever before. The parade will begin on Rokach Boulevard in the city, near the Sportek, and will continue to the show area in the Ganei Yehoshua Park, where the main stage will be set up for the main performances to take place. Throughout the parade, the trucks will showcase the best of Tel Aviv's proud nightlife with an array of DJs, drag queens, dancers and performers.
The Proud Community, as a minority group fighting for equal rights, has managed to change reality over the years and cement itself as a strong and unique community with rich and groundbreaking cultural enterprises. The proud culture has developed glorious traditions, and these will be reflected in this year's Pride events, which will symbolize "Back to Pride" and allow hundreds of thousands of attendees to participate in a demonstration of tolerance, openness, diversity and acceptance of one another.
Ron Huldai, Mayor of Tel Aviv-Yafo: "Pride events in Tel Aviv-Yafo are a long-standing tradition with messages of equality and acceptance at their core. The city of Tel Aviv-Yafo, a warm home for all communities living in it and proud to be a groundbreaking city in relations to the LGBTQ+ community and a global source of inspiration, will celebrate and march this year with unconditional support in reaching full equality for every citizen. "
Official pride celebrations are kicking off on the 20th of May with Dragovision, a dragified version of the Eurovision song festival. Throughout the month, the municipal LGBTQ community center will be hosting an array of happenings and events in support of the whole community, along with "Pride in the Neighborhood" events in each center. Informational talks with LGBTQ youth enlisting in the army. A picnic for the whole family. Women-only raves. Internationally acclaimed Drag Queens like Bianca Del Rio and Chelseaboy and many more will be flying over for exclusive shows. The trendiest clubs and bars will be hosting an array of parties to rival the world's biggest stages.
In short, Tel Aviv is ready to show just how proud we are, with something suited for each and every member of the community – so pack your rainbow flag, the skies are open and so are we!
Final pride calendar to be published shortly
For more information on pride events please visit – https://visit.tel-aviv.gov.il/Pages/Recommendations.aspx?ListType=Recommendations&ItemId=174
Photo credit – Guy Yechieli