The David Citadel played host to the Austrian Republic Delegation
The David Citadel in Jerusalem this month played host to the Austrian Republic Delegation as part of a diplomatic visit to Israel.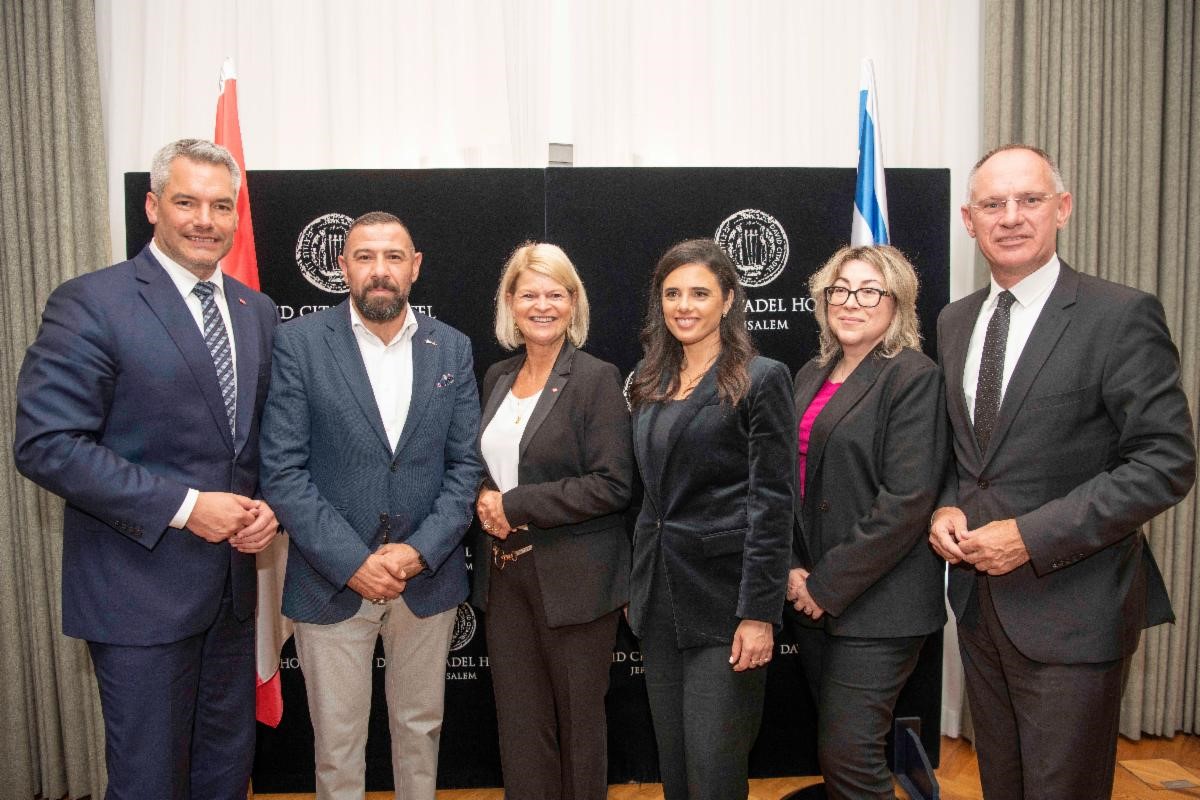 The diplomatic delegation marks the latest high-profile visit by foreign dignitaries who value The David Citadel's secure and sophisticated accommodations, spacious meeting facilities and its central location with access to new and ancient Jerusalem.
Since opening in 1998, the David Citadel has long served as a host to world leaders, dignitaries and royalty from Bill Clinton to Kim Kardashian, Kanye West and Mariah Carey. Last year, the property hosted world leaders from Spain, Germany, France, Canada who arrived in Jerusalem for International Holocaust Memorial Day at the invitation of Israel President's Office.
(From Left to Right: Mr. Nehammer, Chancellor of Austria; Baha Hadad, Hotel Manager of The David Citadel; Mrs. Tanner, Minister of Defense of Austria; Ayelet Shaked, Minister of the Interior of Israel; Katerina Brokhes, Vice President of Sales of The David Citadel and Mamilla Hotel; Mr. Karner, Interior Minister of Austria