The Terminal Hotel will be Built in Eilat with an Investment of about 100 million ILS
The Teddy Sagi Group won a tender from the Eilat Municipality for the construction and management of a 600-room upgraded container hotel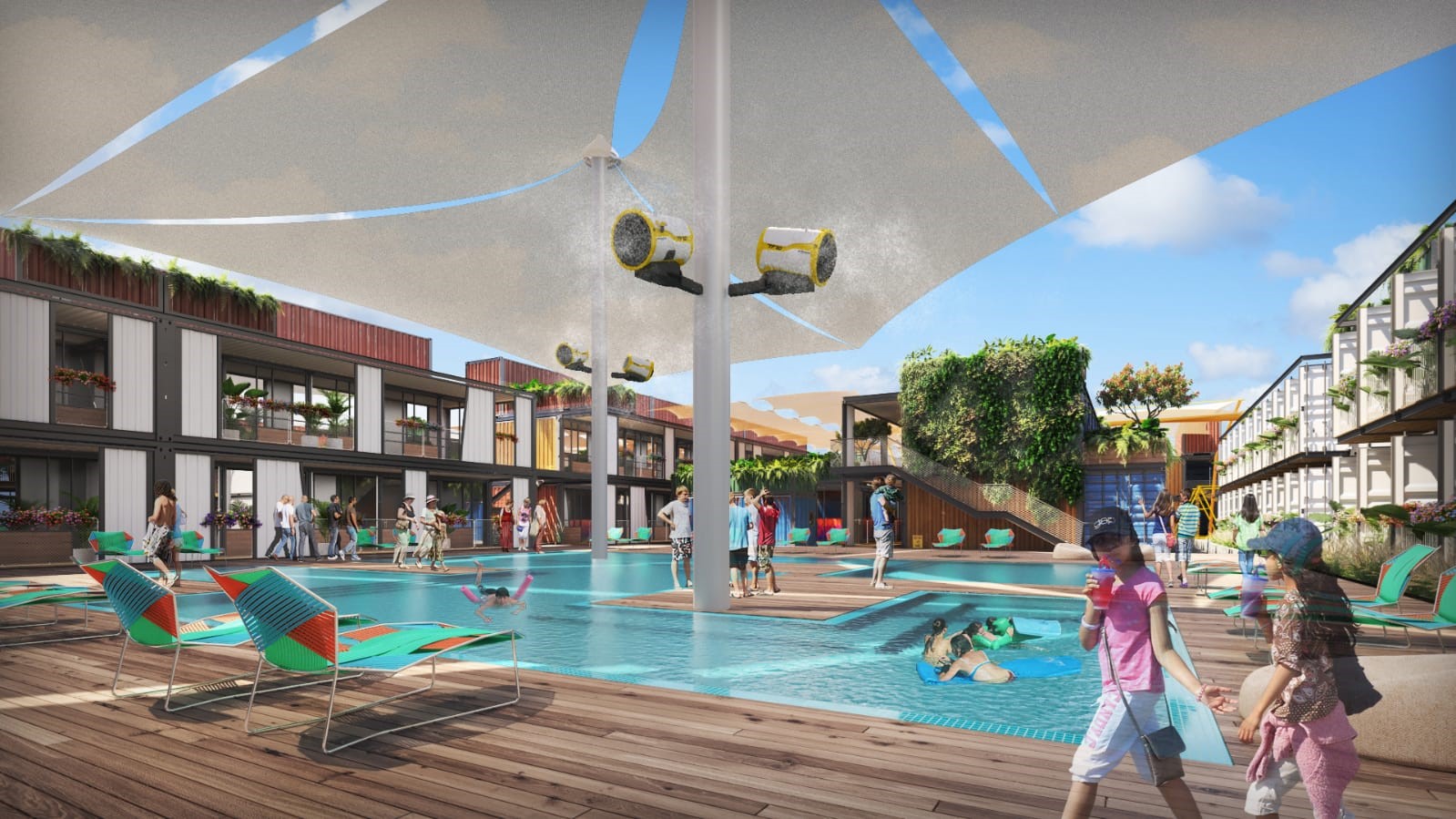 The Teddy Sagi Group will establish and manage the "Terminal Hotel" in Eilat – a 600-room upgraded container hotel that will be built in the Terminal Park, on the site of the old airport in the city. Sagi Group won a tender held by the Eilat Municipality, and a company owned by it will establish and manage the hotel jointly with three Eilat entrepreneurs who joined it. The cost of the investment: about 100 million ILS. Sagi Group is expected to make further investments in Eilat in the future.
The "Terminal Hotel" will be built on an area of about 14 dunams in the Terminal Park, and will offer a hospitality experience in the spirit of the alternative tourism trend that connects the local community and the global community. The hotel will be based on the concept of community and cooperatives and will offer tourists at home and abroad affordable and prices – 300 ILS per night in the middle of the week and in seasons with moderate tourist traffic, 400 ILS per night in the interim and 500 ILS per night on peak days.
The hotel will offer quality, diverse and up-to-date content in the field of affordable and modular hotels, in the spirit of cooperation and community, including through its services and facilities: gathering common spaces, laundry, convenience store, shared and experiential roof, surf club, art gallery, swimming complexes and more. The hotel will be built next to the attractions complex in the Terminal Park and will open in about a year and a half.